Meetings and Conference Venues in Bangalore
Conferences
Brigade Hospitality is well known for its conference halls and business settings that are made to give you the most satisfaction. Halls with state-of-the-art technology will make your conferences come alive. Seminars can't get better than they do at our conference halls. Make your corporate events better by choosing from our wide options of conference halls in Bangalore.
Integrated conference facilities in Bangalore
Brigade Hospitality presents state-of-the art venues, spread across Bangalore spoiling you for choice
A range of venues for small and large meetings
Scope for several parallel programs /meeting sessions
Professional management services
Professional catering services
A variety of accommodation options
So whether it's a 15-member board meeting or a convention of 1,000 delegates, a residential induction program or an informal team get-together, you can choose just the right conference facility in Bangalore for your requirements. You can also be sure your event will proceed smoothly and effectively, in the ambience it merits, so that it is remembered for all the right reasons.
The Lawns
Annual General Meetings
Annual Day Celebrations
Award Ceremonies
Seminars and Industry Meets
Cocktail dinners
Conferences
Team Workshops
Sponsored Performances (theatre, music, dance, etc)
Board & Senior Executive Meetings
Video Conferences
Project Signings
High Powered presentations
Product launches
Poster displays
Training programs (day-sessions/residential programs)
Induction series
Venues can also be tailor made to suit specific requirements in terms of the number of attendees and the seating requirements
Education
Annual Day Celebrations
School & College Fests
Inter-school competition for theatrics, debating, exhibitions and quizzes
Cultural Performances
PTA Meetings
Exhibition & Shows
Art Competitions
Award Ceremonies
Student Council Events
Healthcare
Medical Conventions & Conferences
Doctors' Meets
Specialist Trainings / Lectures
Product Launches
Exhibitions
Seminars & Workshops
Video Conferences
Cocktail Evenings & More
Venues
Whether it is a 15-member board meeting, 1000-delegate convention or a residential conference, Brigade Hospitality has a range of venues for you to choose from. Based on your requirement we take care of all your needs.
MLR Convention Centre
MLR Convention Centre at JP Nagar is designed to meet international standards with state-of-the-art acoustics, lighting, connectivity, seating and staff that are highly equipped to handle high profile events. They are ready to organize a 10 member board meeting to a 1000 member conference.
Galaxy Club
The two banquet halls and AV Room are the perfect venues to conduct monthly reviews, high powered presentations, board & senior executive meetings, training programs and more. The Galaxy Club is the ideal venue for your company choose.
Woodrose Club
Located in South Bangalore, The Woodrose has an open air amphitheatre that will suit team building events or residential conferences. The venue can also be used for a high profile cocktail dinner. The board room is available for meetings.
The Regent Club
Organize high profile meetings or workshops at the Regent Club. We also have an AV Room with state of the art facilities to conduct a small seminar, presentation and more.
Signature Club Resort
Getaway from the city and spend a day at Signature Club Resort. Located in Brigade Orchards, Devanahalli. Plan a team Day out with you and your team. Even an offsite board meeting for your high profile clients. We've got all the facilities to suit your needs.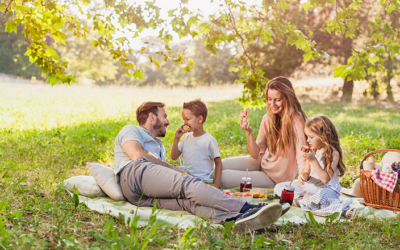 With its flourishing corporate sector and numerous IT parks, Bangalore is a bustling metropolis. However, one of the things this city has to offer its hard working professionals is the option to enjoy time with their family, rejuvenate themselves from work related...
read more